SunSplash Festival 2014
Sun, Sea & Legendary Music – with brand new venue!
A boutique music festival that combines sea, sunshine, beach and good living with a backbone of soulful dance and electronica. With a brand new venue for 2014 – BODRUM – ASPAT BEACH. Places are strictly limited, don't miss out.
Watch SunSplash Festival 2014 teaser!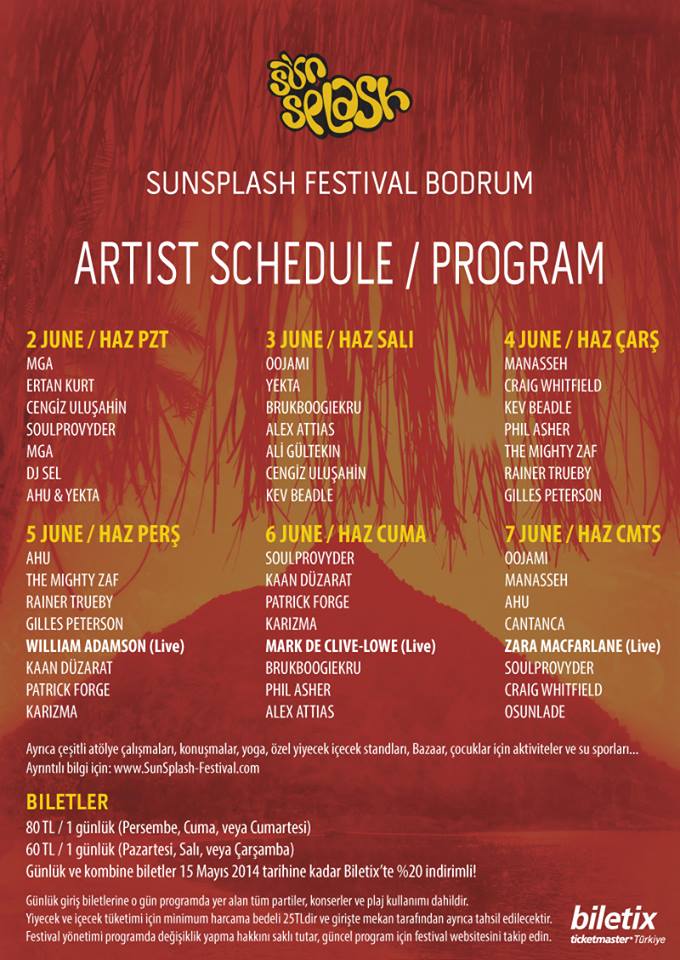 Be there somehow; give yourself what you deserve.
http://sunsplash-festival.com/